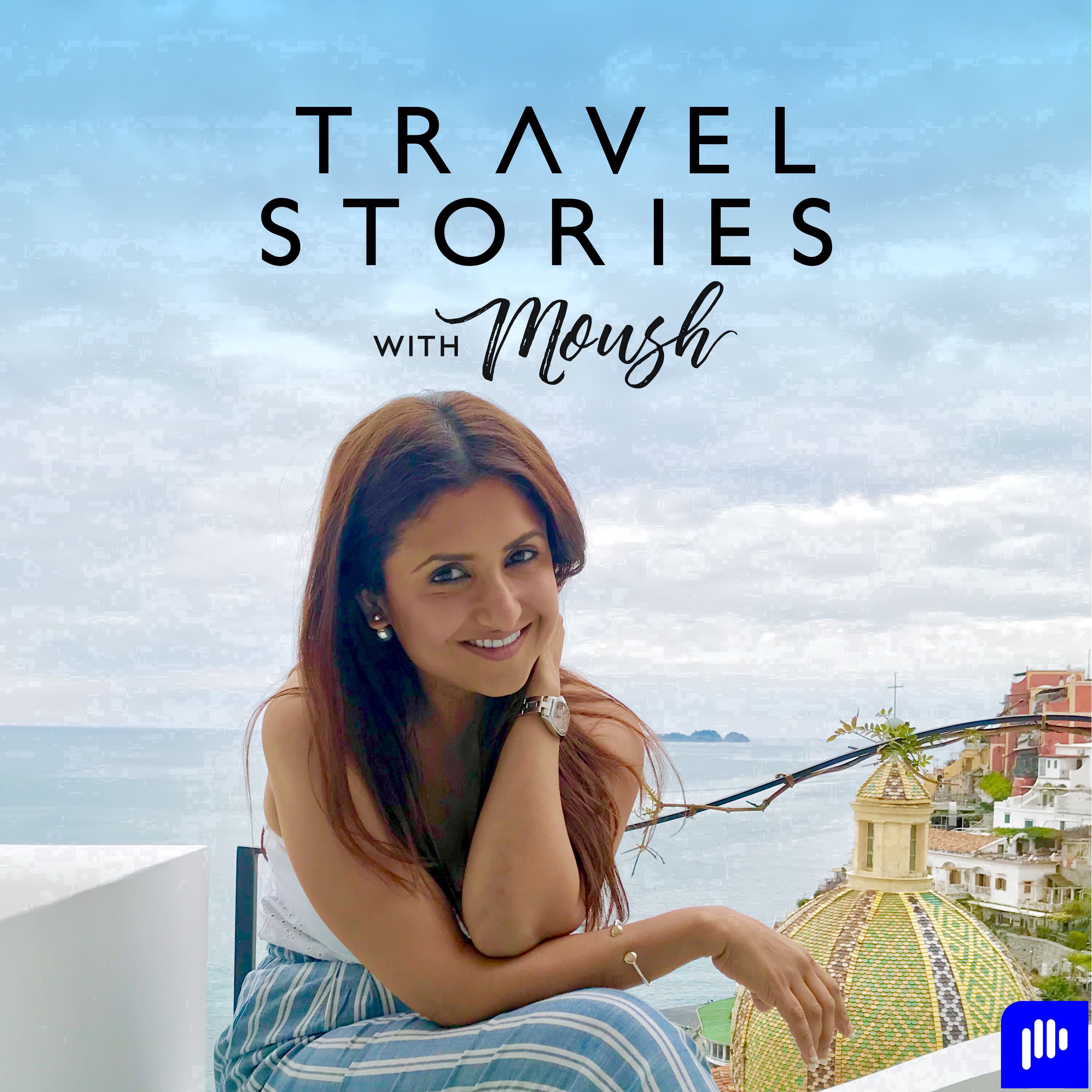 Rasha Lababidi, Founder & MD, Meraki & Modus
Welcome to the episode finale of Travel Stories everyone. Its been such an exciting ride and I am so grateful for all the feedback that all our listeners have given so far. Its been truly encouraging and I'm already looking forward to the next season with many more fascinating guests and listening to their travel stories.

For this final episode of Season 1, I'm so very pleased to welcome Rasha Lababidi who is quite a lady to reckon with. Rasha is the brain behind the concept and strategy firm Meraki and Modus and is also the co founder of the branding agency Booma Brands here in Dubai. She has collaborated with many industry giants in the region and has also achieved critical industry acclaim which has led her to work across four continents and 30 markets. She has pushed boundaries for women in the region and she dedicates much of her life to mentoring female founders and entrepreneurs. And I am really excited to listen to her travel tales today coz I'm certain that she's going to take us to some very enchanting places.

Episode Highlights:

• Ibiza, Spain
https://atzaro.com/
• Madrid, Spain
• Canada
• Thailand
https://kamalaya.com/
• London
• Switzerland
• Palestine
• Mykonos, Greece
• Bali, Indonesia
https://www.ametisvilla.com/
• Libya
• Erbil, Iraq
• Sri Lanka
• Amman, Jordan
http://fakhreldin.com/
https://www.instagram.com/bourjalhamam/?hl=en
• Lebanon
http://www.mounirs.com/
• Mexico
• Japan
• Jaipur, India
• Tanzania
• Kenya

Rasha's Dubai/UAE Recommendations:


Food:

Tasha's
https://www.tashascafe.com/locations/dubai/galleria/

Bungalow 34
https://www.bungalo34.com/

Mythos
https://www.mythosdubai.com/

Orfali Bros.
https://orfalibros.com/

Chic Nonna
https://www.chicnonna.com/chic-nonna-restaurant-dubai/

Experience:

• Burj Khalifa
https://www.burjkhalifa.ae

• Sheikh Zayed Mosque
https://visit.szgmc.gov.ae/

• The Oberoi Hotel, Ajman
https://www.oberoihotels.com/hotels-in-al-zorah-ajman/

And just like that we've come to the last episode of season 1 of Travel stories with Moush. Thank you everyone for tuning in today. I hope our conversations have fueled your wanderlust and inspired you to explore the world in new and exciting ways. It has been such a wonderful journey with all of you. Please don't forget to hit that subscribe button on your favorite podcasting channel to keep up with our latest episodes. I would love to know what you think…what kind of travel stories and guests you would like me to cover. So, please do leave a comment, a rating or a review.

Do follow me on Instagram and find out about Season 2 of Travel Stories. I'm @moushtravels. You can also find all the episodes and destinations mentioned by all the guests on my website www.moushtravels.com as well as on the episode show notes. Thanks for listening and until next time safe travels and keep adventuring.